Here at ProPath, we don't offer gimmicks or get rich quick writing schemes. We're a team of professionals who are invested in a single goal: move your writing forward.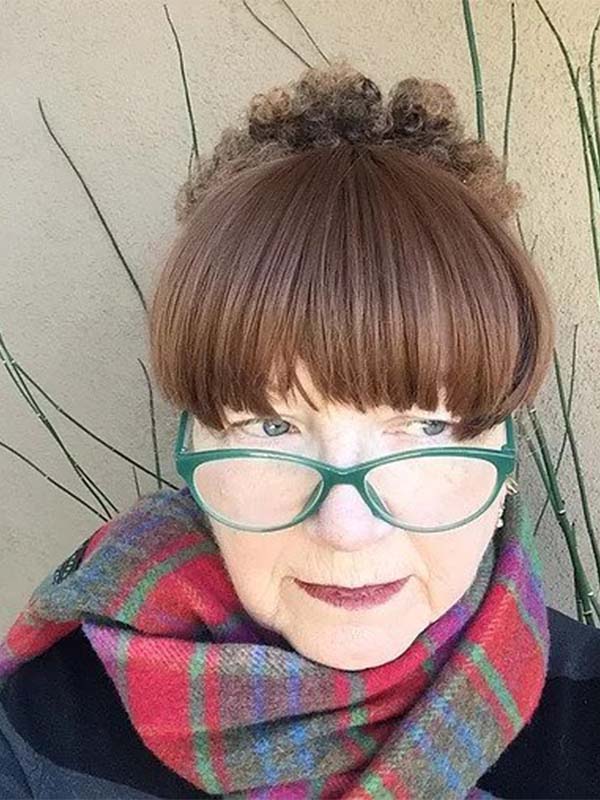 Linda Voorhees
PARTNER
Linda is a writer and a graduate of the UCLA MFA screenwriting program.
Read MoreRead Less
Linda is the former Director of the UCLA MFA Screenwriting Program and has taught screenwriting at Women in Film, UCI Extension, Chapman University, Hollins University, the WGA, Pixar Animation Studios, Victoria University in New Zealand, and the UCLA Professional Program.
Linda has fulfilled writing assignments for ABC, CBS, FOX, NBC, Lifetime, Spike TV, Warner Bros. Studios, Disney, Paramount Pictures, Fox Studios, and Disney Animation. Linda's produced credits include TWO MOTHERS FOR ZACHARY, LION KING II, CRAZY FROM THE HEART. She is currently consulting with Pixar Animation Studios.
Linda has built both her writing and teaching career around a sense of social awareness and responsibility. Her precept is that neither a writer nor teacher can deliver exceptional work without bringing a sense of humanity and meaning to the page. She's received an IMAGEN award and the Jack Nicholson Award for Screenwriting and has been recognized by GLAAD.
Linda lives in Orange County with her husband, three dogs, and their matching Mini Coopers.
Tim Albaugh
Partner
Tim Albaugh is a writer/producer and a graduate of the UCLA MFA screenwriting program.
Read MoreRead Less
Tim has taught screenwriting at UCLA, UC Irvine, Hollins University, Pixar Animation Studios, and Walt Disney Feature Animation.
Tim has been a featured presenter at the Richmond International and Sunscreen Film Festivals; Oklahoma Arts Institute; Emerson College Screenwriting Program; Scottsdale Community College and for numerous private screenwriting groups. He also moderates numerous panels every year at the Austin Film Festival, leads the monthly MetaReads at The Metaphor Club in Los Angeles, and acts as a mentor for the CineStory Foundation.
His students and private consultation clients have sold features to all the major studios and have had multiple features produced including the recent film ALL EYEZ ON ME and the Christian Bale film THE MACHINIST. Their work in TV includes, but is not limited to, BIGGER, BLACKISH, INSECURE, THE FLIGHT ATTENDANT, STAR TREK: DISCOVERY, HAWAII FIVE-O, WYNNONA EARP, IZOMBIE, THE ROOKIE, TWO DOPE QUEENS, 13 REASONS WHY, THE MAGICIANS and many others.
Tim is currently serving as Executive Producer on Royal Viking Entertainment's (BLACK AND BLUE, WORTH) upcoming feature comedy THE START UP. This is a co-production with eOne (GREEN BOOK) and Sidney Kimmel Entertainment (CRAZY RICH ASIANS).
Tim lives in LA with his wife and their army of rescue cats. He also lives with the knowledge that any day his wife may bring home more rescue cats, dogs or mini-ponies. Tim has two daughters, of whom he is immensely proud.
Lawrence C. Ross Jr.

WORKING PROFESSIONAL
An important writer of African American literature, has written five books. The Divine Nine is a multiple Los Angeles Times, 85 Essence, and Blackboard best seller.
Read MoreRead Less
His novels Friends with Benefits and Skin Game are Blackboard best sellers. Educated at the University of California at Berkeley and the University of California at Los Angeles, Ross received a B.A. in history from U.C.L.A. and a M.F.A. from the U.C.L.A. School of Theater, Film, and Television. Ross has lectured at over four hundred universities, as he is universally recognized as the leading expert in the field of African American fraternities and sororities.
He regularly appears on National Public Radio, and has been interviewed by Ebony, Essence, Los Angeles Times, Washington Post, CNN, The Root.com, The Grio.com, and the BBC, among others.
Ross began his writing career in the mid 90's as the managing editor of Rap Sheet magazine, the West Coast's first hip hop publication. After two years of writing about hip hop and interviewing the top stars in the music, Ross moved to the Los Angeles Independent Newspapers, where he covered local politics in Westwood, Culver City, Hollywood and West Hollywood, for three years.
Erica Spates

WORKING PROFESSIONAL
Erica Spates has eleven years of professional television writing experience. Much of her background is in comedy and children's programming
Read MoreRead Less
This includes creating and showrunning THE HEALING POWERS OF DUDE for Netflix, as well as writing and producing for shows on Nickelodeon and Disney. She has also developed a one-hour YA Drama with HBOMax and several feature films. When Erica isn't making up goofy stories with her 7-year-old daughter, she loves to be a mentor to emerging writers of all backgrounds and ages. She's worked with organizations such as WriteGirl, RespectAbility, and #StartWith8.
Zac Hug



WORKING PROFESSIONAL
I write scripts mostly. I have an MFA in Creative Writing from the University of British Columbia,
Read MoreRead Less
I'm a television writer and a WGA member and wrote some episodes of Drop Dead Diva, and Shadowhunters, as well as a whole bunch of Hallmark movies, including: Road to Christmas and the Christmas in Evergreen series. Other credits include the webseries These People, and the Outfest short film Lazy (Sunday).  I live and work in Los Angeles. I am married to a dude named Dan Park and we have an old-man dog named Pickles you will absolutely meet on Zoom.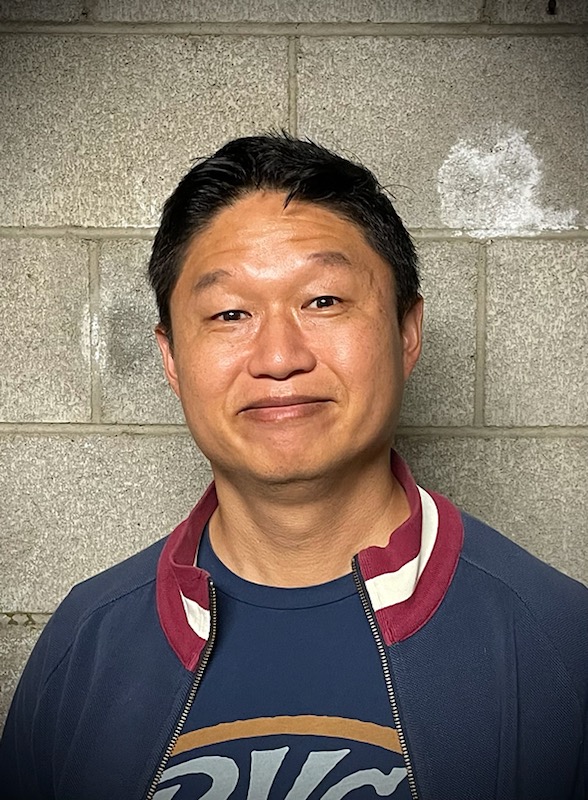 Chuck Kim
working PROFESSIONAL
The son of Korean immigrants, Chuck Kim proved his geek cred by forgoing his acceptance to law school to be an editor at DC Comics. 
Read MoreRead Less
After working several years on such characters as Batman, Superman, and Aquaman, Chuck moved to Los Angeles and worked for E! Online as a reporter. He got his big break when he was picked as a writing fellow in the Disney/ABC writing program. Chuck wrote for several seasons on the NBC hit series
Heroes.
He's also continued his work in comic books, with characters ranging from the
Powerpuff Girls
to the
X-Men
to
Superman
.  His animation work includes Ben 10 and Dexter's Laboratory. He still remains proud of designing the lower half of a short-lived version of Aquaman's costume. 
Chuck teaches television writing at several universities and lives with his husband David and their amazing dog Gatsby.
Erin Rodman

WORKING PROFESSIONAL
Erin Rodman worked in development at DreamWorks Studios and 20th Century Fox, before becoming a story analyst for companies such as Paramount, Netflix and Parkes MacDonald.
Read MoreRead Less
She has a half-hour comedy in development at Stampede Ventures, is writing a young adult novel adaptation for Amblin and Marc Platt Productions, and her romantic comedy SAY SOMETHING NICE appeared on the 2019 Black List, 2019 Hit List and 2019 Young and Hungry List.  
Erin has also written six Hallmark movies and counting and has a limited Christmas series in development there as well. Erin has an M.F.A. in Screenwriting from Loyola Marymount University and a Master's Degree in Film and Television Theory from the University of Glasgow in Scotland, and has been an adjunct faculty member for DePaul University's School of Cinematic Arts.
Samantha Herman

WORKING PROFESSIONAL
Samantha graduated from Loyola University Chicago School of Law and, in addition to being an active screenwriter, specializes in entertainment transactions.
Read MoreRead Less
As the founder of Frankly, My Dear business affairs consulting, Samantha works with emerging filmmakers and offers production services for film projects of all sizes. As an attorney and working screenwriter, Samantha understands more than anyone the business side of writing. 
Samantha is also an experienced writer, with extensive credits, including 10 feature writing and 22 additional crew (business affairs) credits.  Samantha's first tv-movie, MINGLE ALL THE WAY, premiered on Hallmark in 2018. Since then she has had multiple movies premiere on Hallmark and will be making her network debut this year on CBS.  
Samantha continues to write, produce and provide business affairs consulting across the industry. Please see this page (LINK) for more information about Frankly, My Dear and the industry services Samantha can help you with.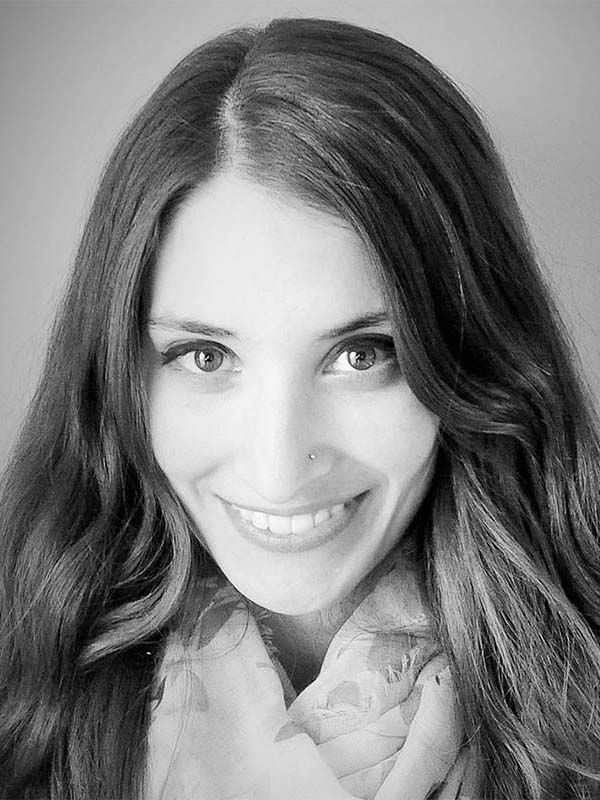 Caitlin D. Fryers

WORKING PROFESSIONAL
Caitlin D. Fryers is best known for her writing on all four seasons of SYFY's supernatural western Wynonna Earp.
Read MoreRead Less
She grew up in Winnipeg Manitoba, a place that is quite often the coldest place on earth. Caitlin's career began when she became the first Canadian to win the Sir Peter Ustinov Award for Scriptwriting from the International Emmys. Since then she has written for SYFY, Lifetime, Global, CBC, Hulu, Hallmark, and she has been nominated for two Writers Guild of Canada Awards. Most recently she served as a Writer and Producer on the fifth season of international hit Private Eyes.
Hunter Phillips

WORKING PROFESSIONAL
Hunter, who began her professional career as Neil Simon's writing assistant at The Geffen Playhouse, brings 10+ years of industry experience to the writers' room.
Read MoreRead Less
In addition to a number of projects in development, Hunter's feature film, Bitterroot, currently has 42 Productions on board to produce, and Oscar-winning actress Hilary Swank on board to produce/star. Hunter, whose projects have been officially selected at a number of festivals, has worked internationally as a screenwriter, has produced award-winning web series/indie content, and pitched and sold a one-hour, historical drama series in 2017.
Having pitched to Universal, Imagine, New Line, Netflix, and dozens of production companies, Hunter, who also serves as visiting faculty for Hollins University's Graduate Film Program, has shepherded client work to companies such as Disney, HBO and Showtime with her "Pitch it Up a Notch!"® approach. Prior to pursuing filmmaking, Hunter was an NCAA Division 1 water polo player and worked with lasers at UC Davis' Crocker Nuclear Laboratory.
Skye Emerson

WORKING PROFESSIONAL
Skye Emerson, a graduate of the UCLA MFA Screenwriting program and a 2019 Sundance Screenwriting Fellow, is an award-winning screenwriter whose work features strong female protagonists and characters whose voices need amplification.
Read MoreRead Less
Skye believes that every person should be equipped to tell their own story. As such, she's been a teacher of both Screenwriting and Disability Studies for the past 6 years, first at UCLA working directly with ProPath Screenwriting's Tim Albaugh, then later through the Utah Film Center and Encircle — an LGBTQ+ youth and family resource center. In addition, Skye developed with her partner an affordable, easy-to-use screenwriting software, Scriip (www.scriip.com), to ensure that technology is never a barrier to storytelling.
Skye's feature psychological thriller,
UNDER THE INFLUENCER,
was produced in Los Angeles in June, 2022. Her romantic comedy, The Heart of Huckleberry, was recently optioned by RomCom Pictures. And, she'll be directing her cowritten short film, LITTLE GENES, in the fall of 2022.
Skye was named a Top 25 Screenwriter to Watch in 2020 by the International Screenwriters Association. She received the Alfred P. Sloan Fellowship in Screenwriting at the 2019 Sundance Film Festival. She is also a fellow of the Sundance Screenwriters Intensive Program.
Skye's lived multiple lives, including as an Advertising Project Manager, Sports App Product Manager, and Volunteer Dog Walker. She loves to read suspense novels and watch true crime TV, both of which have contributed to her growing insomnia and irrational fear of basements. Skye splits her time between Los Angeles and Salt Lake City, Utah.
Jennifer Edwards

working professional
Jennifer Edwards is a writer who targets an audience's heart. She has multiple produced television movies including Just for the Summer, A Storybook Christmas, and Deadly Jealousy: The Killer Cousin.
Read MoreRead Less
Drop Us a Line
Let us know how we can help move your writing and career forward.